5 Features a Good Travel CRM Must Have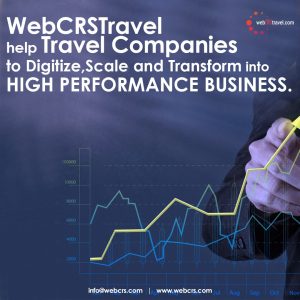 Travel CRM's are getting more and more advanced with growing use of technology and its impeccable assistance and effectiveness. There are a plethora of features and modules that a travel CRM has but there are certain that makes it the best. If you are a tour operator looking forward to getting a travel CRM then lookout for the below features before you buy a Travel CRM
What makes for a good travel CRM?
Every tour operator has different needs unique to its own operational style that's why ensuring that the one you get is not just the best but also works for your specific needs can be of great use. Different tour businesses such inbound, outbound tour operators, DMC's, and MICE operators  all need a system in place that can serve to their unique needs and that's why you should know what's best for you-
Complete Customization- Look out for completely customisable Tour operator software that can be easily implemented in your organisation.
Automation- Check whether all your team's manual works can be automated whether it is the most complex and monotonous task.
Mobile Application for your Team – Not just a Travel CRM will be best, but since all of your team members would be using mobile phones it is always better to have a travel software that has mobile application, that will help your team members to be available even during non office hours.
Reports and Business Intelligence – Every tour operator software should have various reports and Business Intelligence built into it so that it is easy for the management to make a business decision with the correct input.
Lead Management to CRM – Tour operator back office software should be 360 degree software which will automate right from lead to feedback of the guests after each holiday all with minimum support.
Travel CRM's have so many different features that help tour operators in complete management and their capacity to be customized as per your needs makes them well suited for every business.